Billboard Signage
Billboard Signage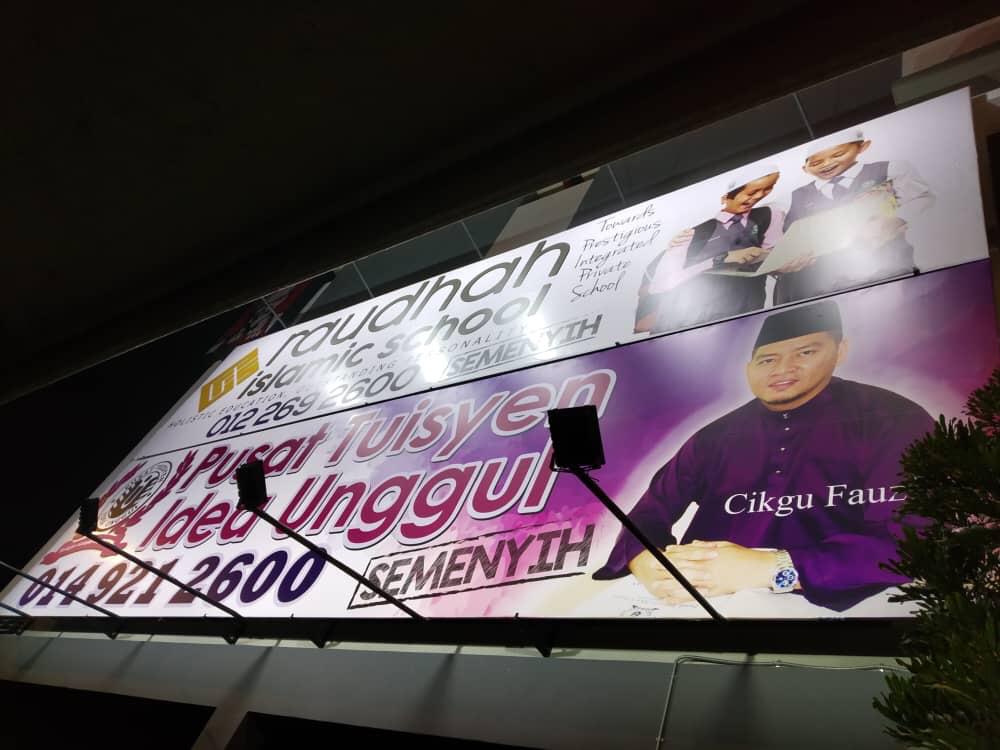 Check out the article below about this product and real samples below.
---

Billboard
---
Posted on January 4, 2020 at 12:00 PM
---
Are you looking for bigger signage for your shoplot or highways? You might be seen everywhere on the highways or shop lot. Why people want to spend much money on the billboard. It's due to the high visibility. It's a bit costly compared to basic signboard but it's cost-effective means it pulls more customers. Billboard can be modified with many techniques such as adding 3D letters on it or change the base of the material to Aluminium Strip Panel.
Material Used
This signboard is made of a metal structure with UV printed material place on it. This does not require to fabricate in a thicker like a box as it does not contain LED inside.
Where should it be placed?
This type of signboard can be installed on building facade, top of the building or highways. The size of the signboard usually bigger and be customized according to client's requirement. It usually added with Spotlight so that can be visible.
How Do They Do It?
This signboard made of steel structure with printed material on it. There are two ways to put the printing material. It can be wrapped with a tarpaulin or it can be installed with polycarbonate. The illusion of both is similarly the same. This signboard can be added with spotlights to have it distinguishable at night. We use LED spotlight and connect with a long section which will be sparkling on the printed illustrations.
Check Out Other Signboard Types
Useful Link. Must Read!
Before you setting up your signboard, please read this
Similar Products
×